Carrazco Law, A Professional Corporation, has a reputation for results. Led by Workers Compensation Specialist Angel Carrazco, our firm has been protecting the rights of injured workers for nearly 20 years. Whether you have suffered an injury while working as a construction worker, nurse, truck driver or in any other profession, we can help you file your workers comp claim so you can obtain the benefits you need — and deserve.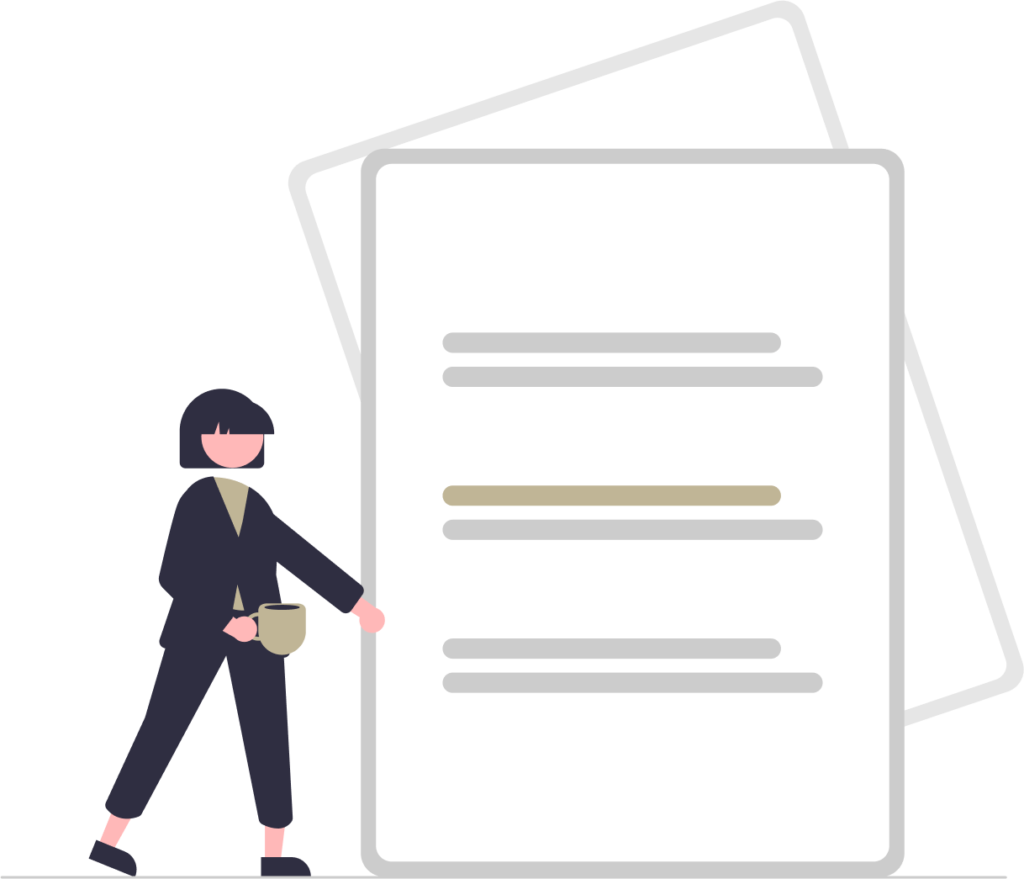 Millions of workers go to their jobs each day feeling they are safe and that nothing life changing will happen. Employers are required to maintain a safe work environment. In far too many instances, this is not the case and an accident can happen in any workplace at any time. It can be due to faulty equipment or hazardous conditions. Workers' compensation also covers things other than work accidents like stress-related injury and orthopedic injuries. Even a seemingly small injury can change your life forever. An injury or ailment brings with it time off of work, medical expenses and even loss of earning potential. At Carrazco Law, APC., we have experienced workers compensation lawyers who can review your situation and determine an appropriate course of action during an initial case evaluation. Obtaining compensation is essential to recovery and rebuilding your life after an accident. Contact our law offices today to begin your case evaluation.
How do I file a workers' comp claim in California?
Each employer must provide employees with information about filing a workers' compensation claim with their workers' compensation administrator. It's critical to follow the reporting deadlines to protect your potential claims. Learn more about types of work injuries.
Employees should also fill out the employee section of the WORKERS' COMPENSATION CLAIM FORM (DWC 1) and provide a copy to their employer. Employers are required by law to fill out their portion of the form and provide copies to their insurer and employee within one business day of receiving the form from the employee. Our firm can assist employees in this process.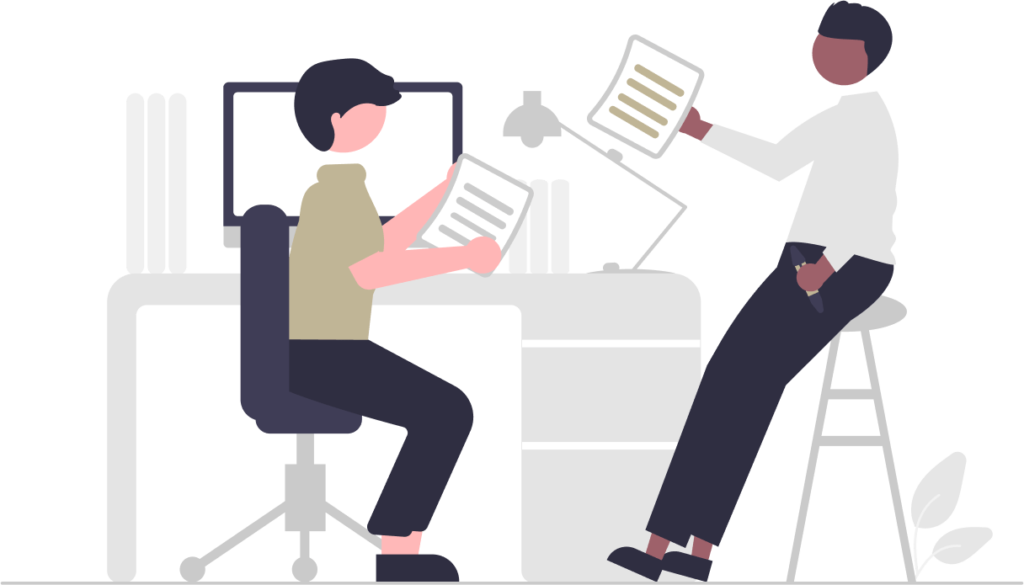 Who needs a work injury lawyer in Orange County?
Many claims can be processed by the employee, while others may be complex and may require the assistance of a workers' compensation attorney. Employees may not need a work injury attorney if:
 Their injury is minor, such as a sprained ankle or a cut requiring stitches.
 The employee missed little to no work due to injury or illness, and
 There is a full and complete recovery.
If there are unique circumstances regarding the injury or illness, employees may want to consult with a workers' compensation attorney. These instances may include the following:
The employer denies the claim or fails to pay the benefits on time.
The employer refuses to provide reasonable treatment.
The injury or illness prevents the employee from returning to their previous job, limits their working capabilities, or keeps them from working completely.
The employee has questions about how workers' compensation benefits are coordinated with other benefits, such as State Disability Insurance (SDI), Long or Short Term Disability, Social Security, Medicare, and other benefits.
The employer retaliates against the employee for filing a workers' comp claim.
The employee's injury or illness occurred because of a third party's actions or employer gross negligence.
The Next Step
Choosing a competent workers' comp lawyer is the best way to make sure you receive all of the benefits you are entitled to. To discuss your claim with award-winning attorney Angel Carrazco, call us today at 800-541-3244, or reach out to us online to schedule a free and confidential consultation.
Were you injured on the job and had to take significant time off from work because of your injury? California's workers' compensation benefits can help you cover your medical expenses and replace a portion of your wages while you're out of work, whether short-term, long-term or permanently. This sounds great, but did you know that the burden falls on you, the injured worker, to document the accident and file a claim, and that failure to follow required procedures and timelines can lead to a denial of your claim? Even if you do everything correctly, your employer and their insurance company may still deny your claim for any number of reasons or pay you far less than your injury requires. So, what do you do?
EMPLOYEES INJURED ON THE JOB MUST FILE A CLAIM
The California Division of Workers' Compensation governs the process under workers' compensation law. All employers must carry workers' compensation insurance. If an employee suffers an injury while on the job, he or she must report the accident or the injury to the employer and seek emergency medical attention. Once a claim is filed, the employee gets medical care from a company-approved medical professional.
When to get a work injury lawyer involved?
The legal process doesn't always work as it should. There is the possibility that you may not get the wages you expect. Your employer might disagree about whether the injury occurred on the job. This is why we are here for you, at Carrazco Law APC., we are knowledgeable about California workers' compensation law and handle the following legal issues on your behalf:
Notice, filing requirements, and deadlines. 
We can ensure you meet all workers' compensation requirements and deadlines for filing claims, ranging from the initial claim with your company's claims administrator to an application for adjudication of your claim and a declaration of readiness to proceed if your initial claim was denied.
Qualifying for disability benefits. 
Your company's claims administrator, who may work at an insurance company, decides to accept or deny your workers' compensation claim. We can help to ensure that qualifying for disability benefits becomes a stress-free process for you.
Types of workers' compensation benefits. 
Types of workers' compensation benefits include medical care, temporary disability, long-term disability, supplemental job displacement, and death benefits.
Social Security Disability. 
You may be eligible for Social Security Disability benefits in addition to workers' compensation. Social Security Disability benefits may also apply if workers' compensation is denied. Our attorneys can review your situation and advise you on your benefits.
Doctors and treatment. 
You can use your own doctors to treat your injury only if you gave your employer your doctor's name and contact information prior to an injury. And this pre-designation is possible only if you receive health benefits for injuries that are not work-related.
Preexisting conditions and medical care.
 If you have a preexisting condition, your workers' compensation benefits could be limited to the proportion that can be attributed to your on-the-job injury. Invictus Law P.C. assists you with navigating through California's workers' compensation laws and addressing any issues you have with medical care, including disagreements over diagnosis and treatment.
When benefits end or are denied. 
If the claims administrator denies your claim, he or she believes workers' compensation benefits don't cover your injury. You have the right to challenge this decision. We can help you file an appeal and make sure it is done on time.
Third-party liability claims. 
A party other than your employer, such as a machinery manufacturer, may be held liable for your injury. We can help you file against the third party involved and claim monetary damages in an action separate from workers' compensation.
The workers' compensation process can be complex and filled with paperwork, filing requirements, and deadlines. We help you navigate through these and get the benefits you deserve, and we don't get paid unless and until you do. We are here to fight for you.
Protecting your job and your rights
It is illegal for employers to retaliate against employees just for seeking workers' compensation benefits. Unfortunately, some employers harass, demote or even fire their workers in retaliation for filing a claim. We will help you protect your rights and your job.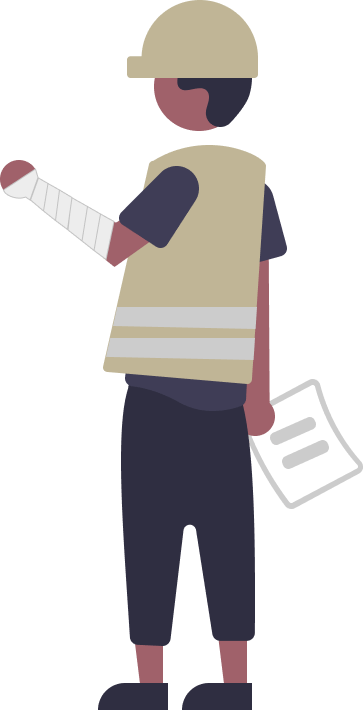 At Carrazco Law APC., you'll find a board-certified specialist in California Workers' Compensation Law who also has experience as an attorney for a workers' compensation defense law firm. We know how California workers' comp law operates, we know how the defense firms think, and we know what it takes to see your claim through to a successful conclusion and recover compensation and benefits to provide you with medical care and wage replacement throughout the entire period of your disability.
We Know How To Think Outside The Box: Unlike some other law firms that handle only a few workers comp cases each year, it is our primary focus. Simply put, we know California workers compensation law inside and out, including newly passed legislation ― meaning we can often come up with ideas that other firms fail to even consider. Our lawyers will not rest until we exhaust every option available to get you the benefits you need, including potential benefits from the Uninsured Employers Benefits Trust Fund (UEBTF) or the Subsequent Injuries Benefits Trust Fund (SIBTF).
We Treat Clients As People, Not Numbers: We know how challenging an on-the-job injury can be, especially if you are left unable to work, which is why we always treat clients with compassion and understanding. We know you are more than a number, but a person in need of help, and we will do everything we can to make the process as easy as possible on you and your family. For instance, if you cannot come to our office, we will come to you, whether you are at home or in the hospital. Quite simply, we will work with you to get you every worker's comp benefit available.
We Are Attentive To You And Your Needs: One of the most common complaints we hear from clients about other law firms is that their attorneys are nearly impossible to get on the phone, let alone return messages. That is something you will never need to worry about at Carrazco Law. Not only will your case receive individualized attention, but when you call or email us with questions or concerns, we will get back to you right away. After all, how can you make informed legal decisions if you don't have all the information you need?
On The Job Injuries
When you think of a work-related injury, the first thought is often a slip and fall or some heavy machinery malfunctioning. These are not the only types of accidents or injuries one can face in an Encino workplace. What about being around hazardous chemicals or other occupational hazards. There are chemicals that when exposed to can lead to skin diseases. Each profession has some form of hazard. Even a writer can get carpal tunnel from repetitive motion at work. If you suspect that your injury may be caused by your job it is time to take action. Our Orange County workers compensation attorneys have recovered compensation benefits for injured workers for the following type of injuries:
 Loss of Hearing
 Migraines
 Lung Disease
 Fibromyalgia
 Complex Regional Pain Syndrome (CRPS)
 Internal Injuries
 Repetitive Motion Injury
 Lifting Injury
Stress-related Injuries
This is not a full list of the types of injuries that are covered under workers compensation benefits. Our workers compensation in Orange County is trained to handle other types of injuries like construction accidents including crane accidents, amputations, brain injuries and even building collapses.
Every case is unique because every injured worker is unique. No two cases are the same, regardless of the type of injury or the effect the injury has on the worker. That's why it's so important to seek the advice of a specialist in the field of workers' compensation law.
Here at Carrazco Law APC vigorously advocate for all of our clients to insure they are afforded with all of the benefits the system has to offer. We work tirelessly to ensure your unique circumstances are properly adjudicated so that you can be assured a fair and just result.
The successful resolution of a Workers' Compensation case depends on the likelihood of a successful award by the Workers' Compensation Appeals Board judge. By preparing each case as if it is going to trial, we are often able to achieve an outstanding result by settlement prior to trial.
You need a California Worker's Compensation attorney on your side
Taking actions after a workplace accident like notifying your employer and filing a claim form in a timely fashion are critical to the success of your claim. But while meeting filing deadlines are important, being successful on your claim is about more than just filling out forms. Workers' compensation insurance carriers don't like paying claims, and they'll deny your claim or dispute the amount you deserve in any number of ways. What will you do when the insurance company says:
You didn't notify the employer on time
You didn't file a claim form on time
Your accident was not work-related
Your injury occurred while you were offsite or off-duty
Your injury is due to some preexisting condition
You faked the accident
You are faking an injury, or it's not as serious as you say
At Carrazco Law APC we've encountered and dealt with numerous cases like these. We know what to do to dispute the insurance company's version of what happened and establish the facts and law in your favor for a successful claim. Call us for efficient, aggressive legal solutions to your California workers' compensation issues.
Call an Orange County Workers' Compensation lawyer today.
From our offices in Tustin we serve clients throughout Orange County, Los Angeles County and the Inland Empire. We offer a free initial consultation to learn about your case and let you know how we can help you. Also, everything we do is completely contingency fee-based. This means we only charge a fee if we are successful in recovering benefits on your behalf, and the size of our fee is based on the size of the award. We advance all costs, so you don't have to pay a dime upfront for our services, and if we don't recover for you, you won't owe us any fee. If you prefer to communicate in Spanish, we have many Spanish-speaking staff members to assist you. Don't delay any longer getting the benefits you need and deserve. Call our Orange County Workers' Comp firm, Carrazco Law today.
Schedule a Free Initial Consultation
Suffering from a work-related injury can change your life forever. Some injuries are minor and require weeks to months or recovery while others are catastrophic and require a lifetime of medical care. California requires employers to have workers compensation insurance even though many insurance companies will try to deny or reduce the amount of benefits you are entitled to. Our Orange County workers compensation attorneys at Carrazco Law APC. We will seek full workers compensation benefits to cover lost wages, medical expenses, and other associated damages. We want every client to recover and live a full life after your injuries. We understand that this is a difficult time and will use a compassionate approach to your case. We will fight aggressively in the courtroom and with insurance companies to protect your rights.
The first step you need to take is to schedule a free initial consultation with one of our Carrazco Law workers compensation assistants. You can contact us by phone or by using our online contact form.
Civil Rights

---

Personal Injury

---

Workers' Compensation

---
100+ Years of combined Civil Rights and Workers' Compensation legal experience